Nicolas: The new album is probably one of the richest albums you ever made. Can you tell us more about the writing process for this album?
Jan: Yes, it is very varied album qua styles and emotions I believe. The songwriting process started right after the release of our previous record "The Secret Passion" in 2011. This time I wanted to go for a more straight approach as I had a bit of a feeling that we already went a bit too far with some progressive elements on the previous album. And by this, I mean that songs were fun to listen, but not that much fun to play live. So I basically wanted easier songs both as song-construction, as also for a listener to follow. And by this hopefully also more memorable and maybe even catchier. I went back to the basics as it was. I wrote stuff whenever I had a chance from my work and whenever I had something recorded on a demo I sent them over to Helena and the guys. Sometimes it's hard to get an inspiration in your daily routines so I invested in a mobile studio and a traveling guitar and even wrote some songs on my holiday in the far east. This way it worked and now in the beginning of 2015 we had enough songs for the recordings. Our Norwegian friend Audun also found 2 songs to complete the album. After the songs were ready the guys made suggestions and we adjusted the song-structures until everything was ready to be recorded. In May we traveled to Germany to the Spacelab Studios for the drum-recordings and there I worked closely with our drummer Steve to finalize the music. We still composed and arranged thus during the actual recordings.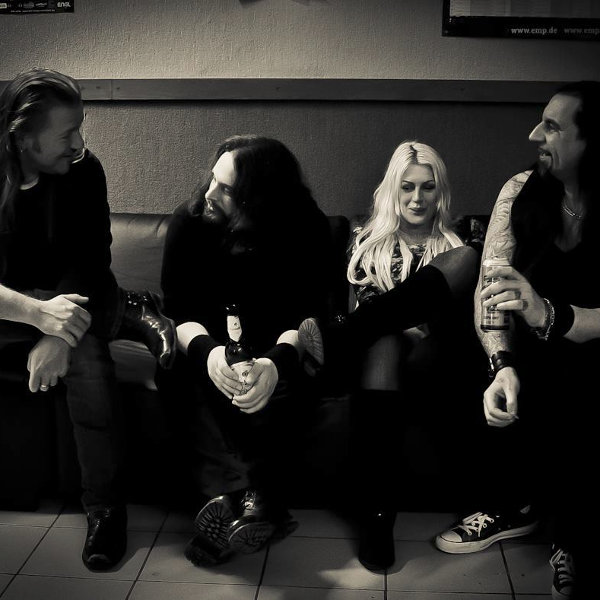 How did the idea of using some celtic elements come for this album?
We've had these oriental vibes on all of our albums, starting with the very first recorded Imperia song called "Lotus Eaters", a cover song from Dead Can Dance. But this time we wanted to take the folkish route even further. I'm quite a fan of folk metal myself and therefore I wanted to explore this also a bit. And of course Helena liked that too. Maybe coming from the Northern countries we have this kind of thing in our blood who knows. For the instruments I asked genuine musicians as this kind of instruments often don't work with samples. So I'm happy that Dagda from the Spanish folk band Celtibeerian agreed to play the bagpipes and some flutes and that also Hittavainen (ex-Korpiklaani), played the whistles and flutes. We also had a bozouki player Bjonnis from Norway on one song. And a brilliant violin player Henrik Perello. I think this kind of "extra" things make a world of difference to the songs. They sound natural and real. By the way, we followed this concept also for the drums. We didn't oversample the drums like many bands do, but left the drums on purpose more acoustic and dynamic. I think it works very nicely here.
Can you explain to us why the album title is "Tears Of Silence"?
It is a pretty personal title for Helena. She's been through quite a lot the last years and sometimes I believe she feels like that. When you can't do much about the situation at hand you feel like even the silence cries. I wanted to give the title a bit hope with my cover as I pictured Helena there with tears falling through her fingers, but the tears then are transformed into butterflies. So even in sorrow there can be beauty... I find it a very beautiful title actually and it felt very much like fitting here on the lyrics.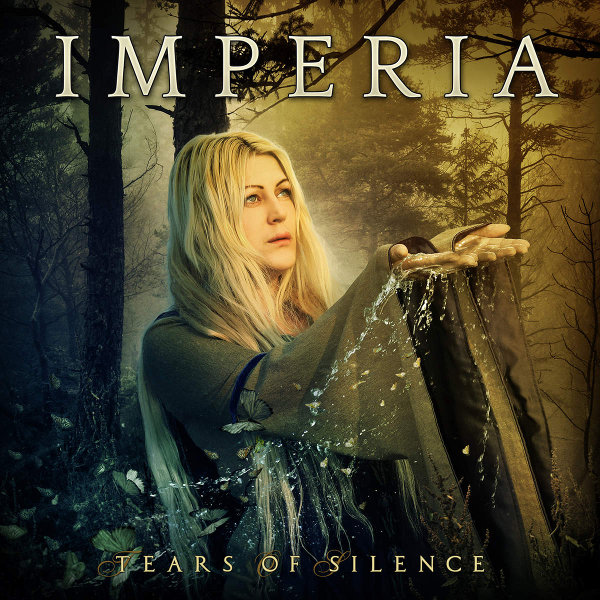 Does this album have a common theme for all the songs?
Yes and no. In the most songs Helena is singing about how she misses her daughter, but some songs then again are more like metal songs or folk songs, or even love songs. Maybe this "sorrow" could be in a way a common theme here. Don't wanna sound too "gothic" here on purpose, but it is kinda sad album in that way. Or maybe sad is not the right word, I'd say deeply emotional album rather. In some songs you clearly can hear her desperation in the singing. I think this makes a huge impact on the songs.
How did you work with Oliver Philipps for the orchestrations of the album?
We know Oliver for a very long time already and he is kinda our unofficial extra member even. I recorded with him already in 1997 and he has done a lot of orchestrations for Imperia since 2005. When I write the music, I also write the orchestras and keyboards, but obviously as he is genius with that stuff, he then plays everything over again. And many times he adds and re-arranges passages and parts, he then asks what I think and then we take it from there. He used to work in the studio where we recorded and in the older days we worked on the things together, me sitting next to him. These days we have to do that via skype, so it's not the same thing unfortunately but still a lot of fun. We have become close friends during the years and I could imagine making Imperia album without his input actually.
There is no keyboard player in the band. Do you miss it sometimes?
Yes we do miss that, it would be great to have somebody to play live with us too. Oliver actually played live with my other project Satyrian a few times, but I could not convince him to come on stage with Imperia unfortunately :). But yes it would be great to have somebody, but it's very hard to find a right person. Our Norwegian orchestra guy Audun did play one show with us in Rotterdam, but he played actually a guitar on that show... But yes, we are always searching...
You're a multinational band (Finland, Norway, Belgium and Germany). How do you manage for the writing of the new songs? In general, do you think this particularity is a lucky thing or does it bring more difficulties than good things?
Well as for the songwriting it does not matter that much as I do the most in my home-studio in Finland, but for concerts and rehearsals that is another story. When we started in 2004, we all lived close to each other. I lived in Amsterdam, Helena in Groningen in Holland, Gerry just over the border in Belgium and the drummer Steve in Cologne, which is also in 2 hours driving distance. So it was easy to fix rehearsals and play shows in the Benelux. These days we don't actually play together at all, so what we always do is to learn the songs, then go to the festival / city a day earlier and rent a rehearsal place for a day. We did this for ex with London last time. We just rented a rehearsal place in the middle of Soho for the day. It just works like this for us and is fun too. But of course, it is complicated. Also organizing shows is not easy as you always need to fly everywhere now. You can just jump in the car and drive to the venue. This makes traveling more expensive too...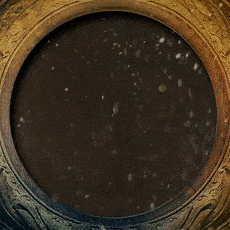 For the second time in Imperia history, you recorded a song in norwegian, can you tell us why it was chosen to do this particular song in norwegian and what is its meaning?
It means that freedom will prevail and we just thought this song especially needed some kind of different touch. And this Norwegian language adds some "mystic" to it and makes to song sound more "folkish". By the way, I always find that's the case with original languages. Helena likes to sing in Norwegian and I find it also very appealing. I can understand it quite a bit too as we speak also Swedish in Finland and Norwegian is quite close to that. For you is must sound pretty exotic tough :) But that we hope, that it inspires people. Actually, I personally listen to a lot of music in different languages, in German, French, Spanish. And the most of the time I have no clue what the artist is singing about, but then the music takes over and the song kind of gets wings and lets you imagination free. Don't be surprised, but if I listen for ex Laura Pausini, I don't know what she is singing about but I like it just because of that. I hope that by adding a song in Norwegian, you create the same kind of effect. It makes it interesting and sets your mind free. In this song in particular as the folk instruments make most of the melodies and the singing just is on top quite in a simple way. It creates a fascinating atmosphere. I hope people understand what we are after here :)
Again since you all come from different countries, have you ever thought of doing a song in your own language?
Yes I have. But honestly, Finnish is one of the most difficult languages in the world, so I don't see that happening. Maybe in Dutch or German would do, those languages would be easy for Helena as she lived a long time in Holland. But yes, for the reasons mentioned above, I'd like that very much. Maybe we should do that more often.
Do you plan a new tour for this album? Any French cities? Is there a chance to see you at the Metal Female Voice Festival or any other european festival?
We are working on it now. There will be an UK tour in August at least. Would be great to play in France, I hope some venues would like to have us. We haven't really reached out yet to that direction but we definitely should! And yes MFVF would be awesome too. Let's see what happens...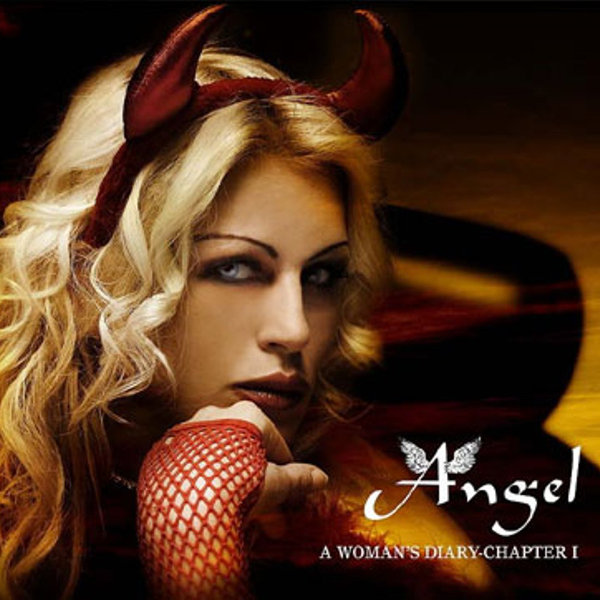 The album "A Woman's Diary" from Helena's solo project "Angel" is already 10 years old. As its subtitle was "Chapter 1", can we still expect a chapter 2 sometime in the future?
That is true, it is indeed already 10 years. Time flies! As you know that was also played in by Imperia, So basically it was kind of side project. We even played one concert where Angel supported Imperia. (laughs) So we just played first the poppy Angel songs, then had a break and had an Imperia show. Very funny. At that time we were so busy with Imperia that the Angel project was impossible to do. So in the end we only played a few shows as Angel. I know she has been thinking of a 2nd one already years, but the life has been too hectic. But I guess one day it'll happen. I'm sure she has a lot of ideas and I have also more poppy stuff if needed and I'm sure other involved guys too. So who knows. But if she wants to do it and needs my help, I'm there for her no problem at all...
■