Nicolas : How are you?
Marco: Pretty good! We've been touring with the guys for 3 weeks. Today is the last show. The shows have been going good! People have been really kind, receptive and enthusiastic, so I cannot complain.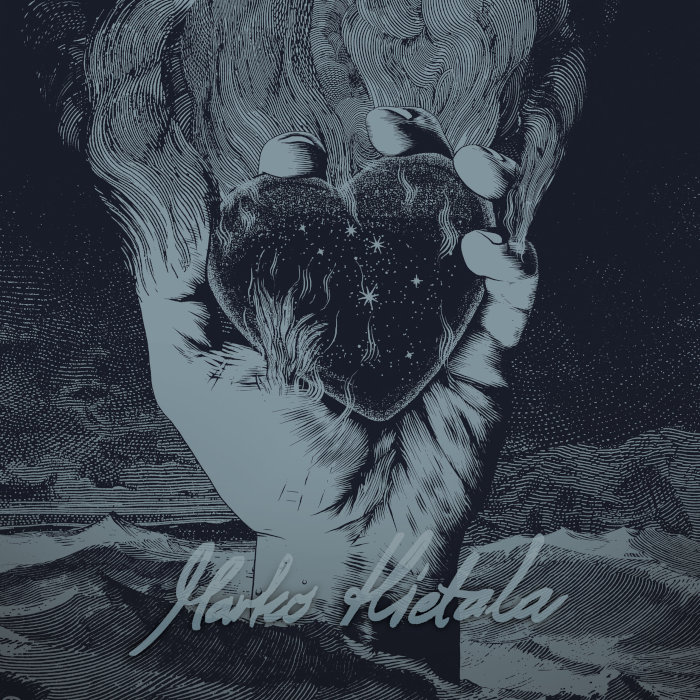 Nicolas : First question about the album: when did you first realize that you wanted to make a solo album?
A long while back. It was kind of a thing that was living its own life in my head for at least two decades or something. (laughs) It was just a moment of time when I got the occasion, when Nightwish was gonna have a sabbatical. I had enough full pieces of songs - some were almost ready - and also lyrical stuff. So that's why it started to happen 3 years back when I had Tuomas Wäinöläs and Villi Ollila over and asked "Would you guys like to checkout this stuff we've been talking about before?" and the guys came in and somehow got into the stuff that I've been writing. They jumped in enthusiastically and started recording, and bringing new ideas and layers in songs where there were empty places without music. For instance, "The voice of my father" was missing a C-part. I was looking for the right chord and basically, Villi, who was having a moment of thought went "How about this one?" and there it was.
Nicolas : What were your inspirations for this album? About the lyrics or so?
It's pretty hard to tell because I used quite a lot of old ideas, that hadn't been used before. It was personal stuff that somehow always ended up lost in the form of a metal band were I've been put as a beast on side of some beauty. So, the roads have been not as wide as I wanted. That's why also, this album managed to mix metal rock and my childhood love for progressive rock.
Hugo : You said you had this album in mind for a long time. So you started writing before everyone came in?
I basically had almost all the lyrics in all the songs. I had verses and chorus melodies but I also had some bare structures. But composing is a little bit of a lonely place and when you do some stuff you're not totally certain about, it's good to get some ears you can trust, versatile musicians that you know have a wide vision of things. Of course, that helped that the guys showed confidence with the songs and started to have a lot of ideas. So I started to feel nice about them and I think most of the stuff that got finished was around 3 years ago. But there are some music that I got out of my old things, and that's probably some stuff that could go back 15 years, it could be a line of lyrics that I thought was nailing a certain picture, a vision well for which I didn't have a complete idea. So I added it up into some other lyrics and match some musical pieces where there's a nice riff, or a nice melody, and bring everything together.
Nicolas : By the way, can we speak about a solo album or do you prefer considering Marko Hietala with a "k" as a band?
Well, that's the thing, that what started out as a solo project has steadily seen a real band growing out of it. We'd been doing shows and it seemed that we had a pretty good personal chemistry and enthusiasm, so a band naturally grew out of it. But It feels funny to call a band in my own name, so for the time being, let's consider this is as a solo without having a band's name label.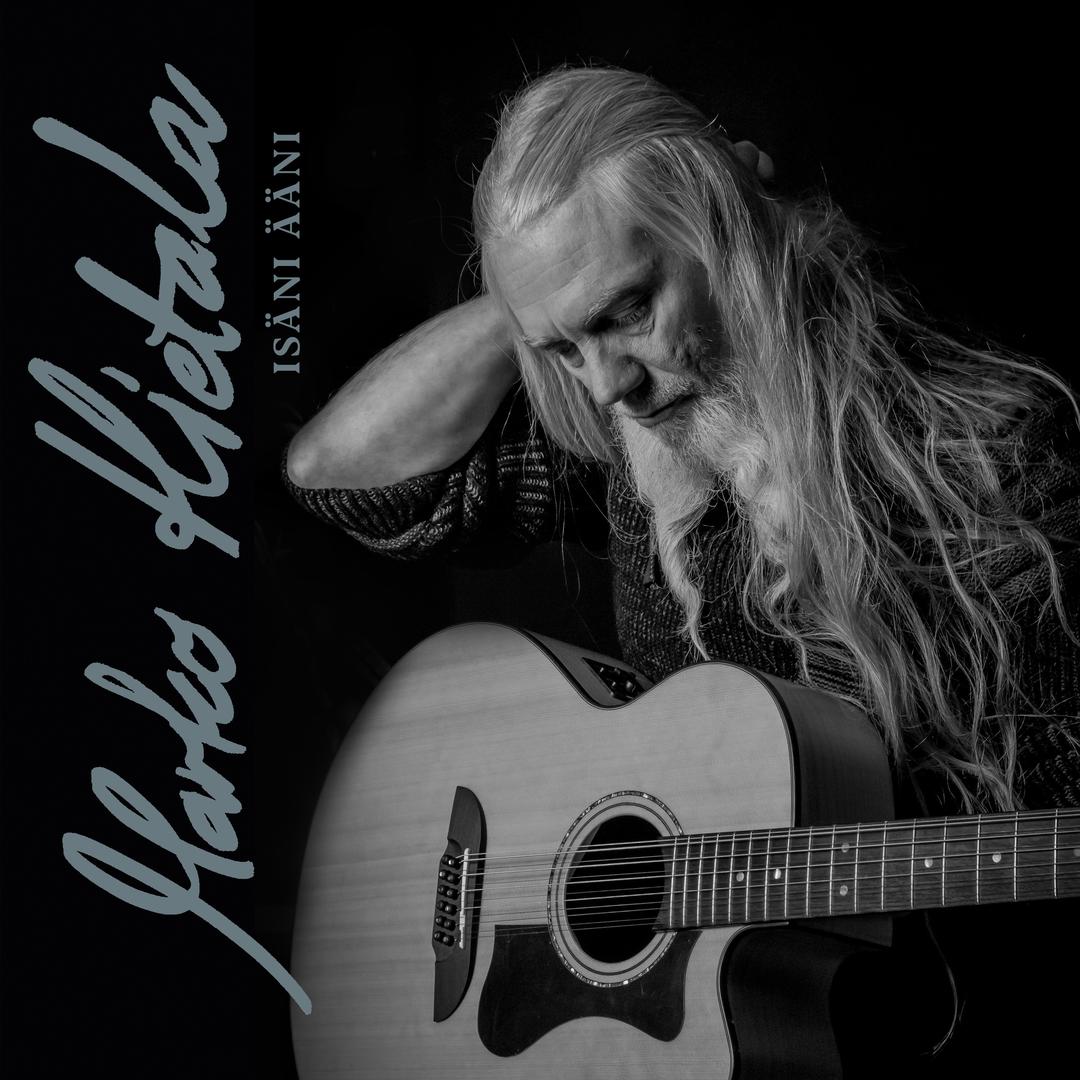 Nicolas : How difficult was to write the lyrics in Finnish and in English? Are they literal translations or did you incorporate new ideas in the process of translation?
Well, originally I had a mix bunch of songs. Some of them were in English, some in Finnish and then, when we started collecting them, we still had a mix bunch of songs and we figured out at the time that we would keep this mix bunch on the album. Then I got this tickle from my sense of humor that pushed me to make an English version, which is the multinational language of rock and roll, and then make a Finnish version of the same album, which is basically a six million people tribal language, it's a good contrast. That's why I had the idea to translate everything, English to Finnish, Finnish to English. I probably won't do it again though, next time it's gonna be a mix bunch, if I write something in Finnish.
Hugo : What space do you give to the Finnish culture in your music? Do you wish to put it forward more?
I actually consciously did. For instance the verse in "Stones" has got a little bit of a Black Sabbath riff, and then you have a basic very traditional finnish folk song melody and it was something for which I was like "Ok, this one came, and I'm gonna use it" because it adds probably a slight exotic touch to it. And I used it in some other melodies as well, like if you take "Death March for freedom", this goes pretty far, but it's still somehow close in how the melody goes in the verse. There is a little bit of that touch in the melody even though it's already way more complex.
Hugo : Many of your songs display a certain traditional music vibe, for example "Runner of the railways", where the violin plays the same melodic line as the guitar. What matter do you give in a general way to popular and traditional music in your work?
Well I got the melody and I kind of also had a simple riff, and I thought that if I put this together I would have a folk metal cross-bred with stoner rock and it did happen. And of course as it was already a bit more tongue-in-cheek and the message of the story was something like "Don Juan is bullshit" so it was already comic. As it was related to the railway, I was like "why not putting some of the orient express as well"?
Hugo : You decided to include in your album a lot of different sounds which are sometimes unexpected. You made your music sometimes very electronic, for example you used a modular synth and in the beat in "For you" and "I am the way", you focused on Metal and hard rock sounds, and played with acoustic textures and sometimes blend everything in the same song. So why and how did you make those choices?
It was pretty much the original idea, that we don't have to put any kind of limits or rules on how we arrange the music. It's nice to say that on the side of the rock and roll and hard type of rock and roll, and that because we all got the enthusiasm for that, we did wanted to explore more. But all the sounds and layers and machinery came when we were collaborating. So there were ideas that this would have a nice rendition. For instance in "I am the way", it was already set that, in the beginning, there'd be less "heavy" machinery and that the band would come in here and there. But the electronic machinery action was when Tuomas started to code those modular synth stuff. That's how it came to be. I made one sequencer track there myself by playing the bottom notes with the cello and then putting it through a filter sequencer that kind of makes it a little "Woh ah ah". But there's an odd organic texture there and then there's a nice plunging effect when you go near the bridge on the cello, that gives you a "wooooh". (NDLR profound bass sounds) That you can hear also in that sequencer track.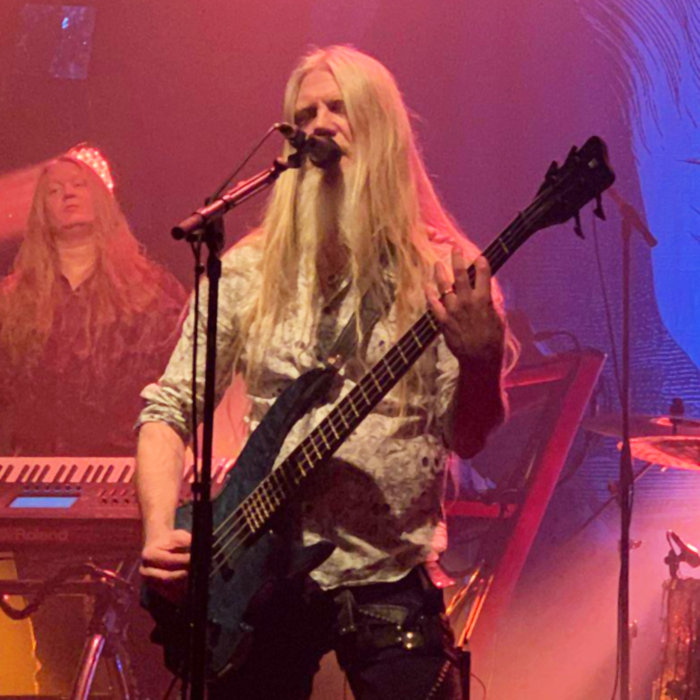 Nicolas : To conclude on this album, do you see it like debut album for a forthcoming longer solo career or was it just a one-shot album?
I think it's a debut of a first album where these kinds of ideas have been put together, but we have been talking about it on this tour quite a lot. I think in 2021 there's gonna be some springtime with Nightwish. However, we have been getting together and checking out what kind of unused weird crap we have on our hard disks already. What I imagine is that these guys of the band will probably have more hand also from the beginning of things now.
Nicolas : We have a few more questions about the tour. You don't play any Nightwish song like "The Islander" or Tarot song during your solo tour, when Floor did some during hers. But you play 3 covers: Hector, David Bowie and Black Sabbath. Did you avoid playing Nightwish or Tarot song on purpose?
I did, it really was a talk that we could get a really nice version of the Islander, and maybe we could because that song is already tagged to me, but playing a Nightwish or Tarot song… well it's the same thing: I did an album in English and in Finnish, and what are people doing? They're arguing about which one is better. I did both because I wanted to translate everything in both languages so that you can chose, yet people are still arguing. Then what would happen if we did a Nightwish or Tarot song? "They did it better", "These guys played THAT thing better" "Nightwish would do that". Fuck, I'm not going to give that kind of feed to people.
Nicolas : Nightwish's new single "Noise" talks about our slavery to technology, for example with our smartphones. In the intro of the "Decades" show, there was a message about not using phones during the show and focusing on enjoying the live moments. What's your opinion about all of this?
I'm somewhere there in between, because with technology, I love the fact that I can talk to my family from here, from anywhere around the world, the information flows. Panama papers, brilliant, Trump is a criminal, brilliant! Everybody knows, everybody's got the info, so in that way, it's great. And I'm a science freak, there's too many people for us too feed, so we gotta go into space soon or we'll start eating each other, technology is helping in that way. But of course there is the other side of things. People tend to forget to spend their time here when they're staring at this little fucking thing. There's a nice picture of a tree but sometimes one would be right outside your window, you could touch it, feel its texture. You gotta find the proper line, don't forget to live instead of watching lives of others.
Hugo : What differences do you see from touring with Nightwish?
Nightwish is a well-established machinery, there are familiar guys, familiar ways of doing things, so we are finding our legs. I think we found them pretty soon and of course with Nightwish, it's less responsibilities. Here they tell me I'm the "glorious leader", what the fuck is that? (laughs) and I get the responsibility of being the front man all the time, whereas in Nightwish, I'm some kind of B-class front guy. It's way less responsibility, which I kind of like, but then again, I guess I have to sacrifice myself for this group.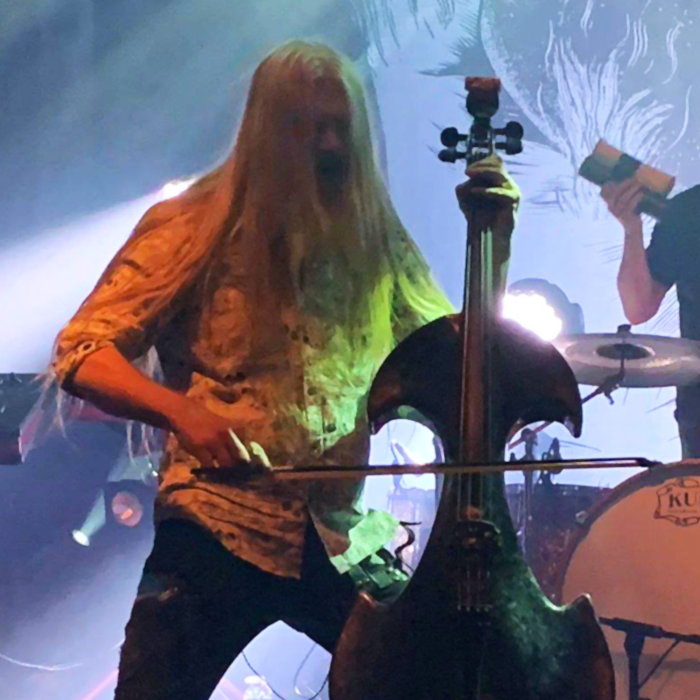 Nicolas : Once Troy told us that Auri was like a little fast-go boat when Nightwish was a big cruise ship, is this the same feeling you can have sometimes or do you have too many responsibilities now?
Yeah! But in this case, it's been great to be coming back to clubs. Nightwish is just way too big and doing club shows is just brilliant when you got the people up close sharing all the bubble of good vibes so much easier. We're all there, really close up to each other.
Nicolas : Last question, don't you play any finnish song during the European tour?
Well, one. (laughs) But out of my album, it was talked about that it'd be fun to do one or two in Finnish but… I tried to translate that Hector's song in English but those guys are brilliant fucking lyricists in Finnish so it turned out to be hard, I got stuck in the first verse and gave up.
■