Guillaume: How did the composition process go with two new members? Were they more involved than the previous members?
Marco: Well the composition and most of the lyrics are still made by Tuomas. I did add some of the musical parts in there. Some of my lyrics were also incorporated but not much, just a few lines here and there in a couple of songs. But other than that the music was already written. But when the arranging and rehearsing process began, everyone was present and I think Troy also came with up with a bunch of little details and all that. From the moment we started rehearsing, it was way easier to go through everything at the same time: the structures, the lyrics and the melodies. It gave me a chance to try out harmonies and things and quite a lot of it merged during those sessions so we ended up recording them as well. So it was quite a democratic process at the end.
Guillaume: How has work been divided between Kai and Jukka?
Well Kai plays through out all the album, Jukka doesn't. Jukka was there of course at the start of the rehearsal process. But early on he recognized that he couldn't do it because he can't sleep. If you're a drummer and lose the count to four it's just not possible. He said: "It's too difficult to play because my mind does't work anymore". He was the first one to contact Kai and ask him if he would be up for it if things got really bad. And what Kai said is that he wanted to pay hommage to Jukka by listening to what he's done on previous albums and take a bit of that then take a bit of his own music and do something in between. And I think it works pretty fine. And you can hear that, at first it sounds simple but then Kai gets to use his technical experience which he has quite a lot. When it was happening, it was a really shaky time. The only hard thing about making this album was this. Otherwise it was a really easy and good process. But when we settled all together to work on the songs with Kai, the whole thing took off again. Basically, album wise we worried for nothing. Of course he's not thrown aside or anything, he's still in the company, he's still taking care of the business, things that let him sleep. If I had to do all the papers and contracts that he's doing, I would be losing my sleep! (laughs)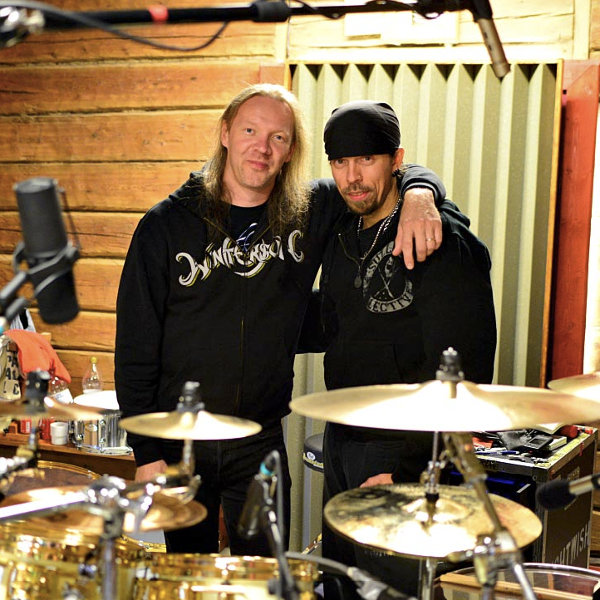 Guillaume: But is Jukka doing better today?
I think he is better. Lately he has been sleeping well and been energetic and everything. But that's the thing, when he had free time and was at home, he's always been able to sleep. But immediately when he touches the rehearsal, the live part of the band, something is making the gears turn way too fast and they won't stop. And I guess he may have a traumatic past as well that could affect things. A lot of things have been tried, he tried a billion stuff and we came up with some ideas too. There has been pills and psychiatrists, and hypnosis and combinations of those things that have been tried. But it doesn't seem to help. Whenever you touch to the chaotic side of the tour, it kicks off again.
Nicolas: This is the first time you've written some lyrics and you have always been a fan of astronomy. So which songs did you write lyrics for?
Well I've always been a fan of science and science fiction. So there's a piece in "The Weak Fantasy". Most of the lyrics were written by Tuomas. So I just figured this specific piece of music needed some lyrics. So I sang over that and wrote down some lyrics I had tried. I gave it all to Tuomas. When he was checking them out, Troy was also here and being a native speaker, he thought they sounded fine so we said: "let's put them that way". And the other thing was when I was bringing my demos to Tuomas about a year back from now. I had also written some lyrics, but just as working lyrics, just to sing over something for the pieces i've done. And sometimes even if these are just some demos done pretty fast, you end up thinking that this is good work. (laughs) I was prepared to use these things later on also but Tuomas asked me about that particular one. There were a few lines that he had been searching for and hadn't been able to but those were just what he meant. So i said: "it's your thing but if you think it's OK then let's just go with it". But in the end I still gave him the decision.
Nicolas: In your opinion, what song was the most difficult to make?
I don't think anything was particularly hard. Some songs take a little bit more takes and some songs you play almost straight through. But these sessions, from the rehearsals to the videos and everything, it was really painless. It was with the best possible band personal chemistry wise, so nothing was hard.
Nicolas: And do you have any favorites?
No it's a whole. You have to listen to all the way through. You have to grasp the whole before you can chose but it will become evident in time of course.
Guillaume: What song are you looking most forward to play live?
Well I do like the idea of playing "Weak Fantasy" or "Yours Is An Empty Hope" because they're really punchy ones. We'd be able to give a good whooping to the audience. (laughs)
Nicolas : When and why did you choose this theme, which is very realistic and science-related, contrary to the previous albums? Did it influence the composition?
This is Tuomas again! He's been reading these books from Dawkins and other scientists these few past years. Of course he's no stranger to the scientific side of things because for a long time he dreamed to be a marine biologist. And as for me, I was checking out the songs and lyrics and ideas and all that. The formation of solar systems and planets, life emerging, evolving, that touches me too since I am a science and science fiction freak myself. (laughs)
Guillaume: To a certain extent, the themes of the upcoming album sound like an answer to people who have thought for years that Nightwish is a christian band. Is it true?
Well if some people are turned off by the scientific or evolutionary side of these things, I have no pity for them. To my personal opinion, these people blind themselves to things that are way more real than a 2000 years old book that has been translated to serve purposes of organizations that want to take money from poor people. (laughs)
Guillaume: Some songs of Nightwish have Christian themes. Among them, I'm thinking about "Planet Hell", "Higher Than Hope" or "The Poet And The Pendulum". Tuomas already said that for him, religion is like good thinking, with fine principles, and God is like a chubby guy who enjoys the good things in life. What is your opinion?
Looking at this world, I don't think God is just but he's got to have a sense of humor if he exists. I mean, having Dawkins on the album makes a lot of people think that we're joining the atheist movement. But I think that it's a militant word. I have to say that in my world, I haven't seen organized religions or political systems do that much good to the world. But I'm not gonna deny that there might be something bigger behind all of this. But from my point of view it's like bacteria trying to see if there's a human being that he walks on.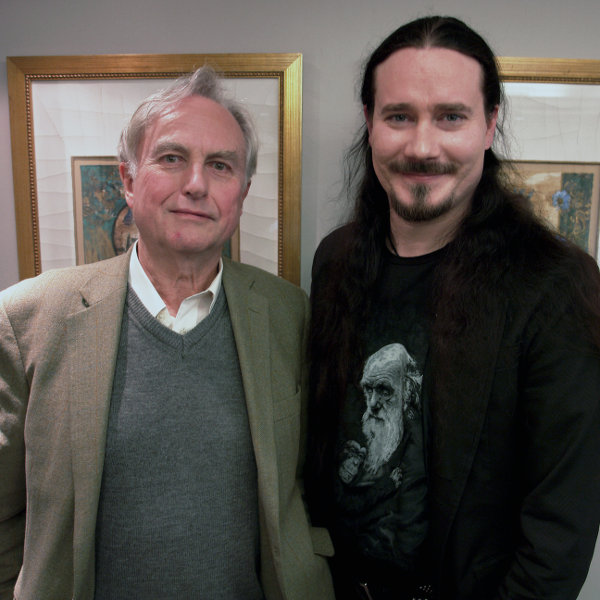 Nicolas: Richard Dawkins is an esteemed biologist and surely is asked very often to take part in projects. Why do you think he accepted your request?
I wish I knew! (laughs) I mean the man is a kind of a mystery also. The only thing he's done in the entertainment business is in "The Simpsons" and now a Nightwish album. I think it's a great thing to have him there. But as for his personal reasons, I don't know, you'd have to ask him.
Guillaume: The B side of Elan is called Sagan. Is Carl Sagan one of your influence just like Dawkins is for Tuomas?
Yes! I mean Tuomas has been reading Sagan as well. My touch to Carl Sagan is probably the film Contact. And I haven't read that much Dawkins. I used to be big on astronomy, and books about stars and how they were born from hydrogen clouds and then burst to flame and melt down to give the atoms that are now in my hands. They're billions of years old and born in the heart of stars. That's pretty miraculous. But yeah he's probably also a big influence for Tuomas.
Guillaume: Why was it Sagan which ended up being a bonus track and not another song?
It could be one on the album as well I guess! You just have to pick one because the album is already so full of music we couldn't fit to the format of CD. So one had to be dropped!
Nicolas: You don't have any other bonus track recorded?
No we don't!
Nicolas: Do you plan to release another single after Elan?
Of course there's been talks about that. We'll have to see what kind of need there is for it. These days with the album sales, single sales especially, being what they are. But I think we're gonna be releasing at least another video which could also count as a single. But it might make it to print as well.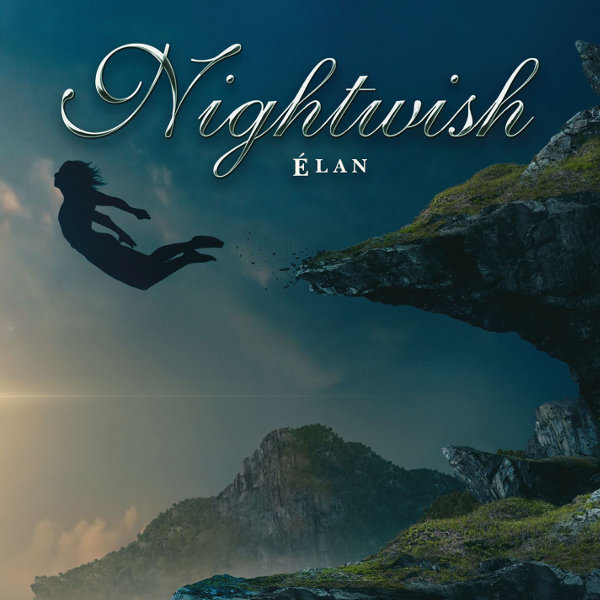 Nicolas: But you don't know which song yet?
Yes I do but I'm not going to tell you! (laughs) It hasn't been officially decided yet so sorry!
Nicolas: Let's talk about the single. How did you find the word "Élan"? What's the meaning of this word for you?
Well at least it was said to me that it is a metaphor for this hunger and thirst for life, for the right here and now and the "go at it and get it". Am I right there? And actually Tuomas was the one who read it somewhere so you would have to ask him! He's the one who told me what it stands for and I said "OK it's a good song title!" It almost made it to an album title as well. But in the end we went for the Darwin quote "Endless Forms Most Beautiful" Which certainly does not talk for us boys in the band. (laughs)
Guillaume: Yesterday you saw the video of Elan, did you like it?
Yes I do. I like the pro-life attitude of the video which was what we intended to get. But of course I can't go into details. There's a lot of different environments in it.
Guillaume: Even though "Endless Forms most beautiful" is not a concept album, from what we've already read about it, most songs seem related to Evolution and the history of Earth. Edema Ruh, which is inspired by a heroic fantasy novel, doesn't seem to stick with this theme.
If we talk about something that's close to a concept for this album, it's not that strict about the Evolutionary side. We talk about it a lot on songs like "The Greatest Show On Earth' and a couple others on the album. But let's say that this Elan has more to say about pro-life thinking. And that's something that touches most of the songs, almost everyone one of them. Also, Edema Ruh, that comes from Patrick Rothfuss' trilogy "King Killer Chronicles". Tuomas found it on his own and I found it on my own. And I was a bit surprised "oh you like that as well cool!". Basically, there's this group of medieval gipsy, these performers going from town to town to help people forget about their daily life for a little while. So you can see how it relates to today's world, to our band and the people in it.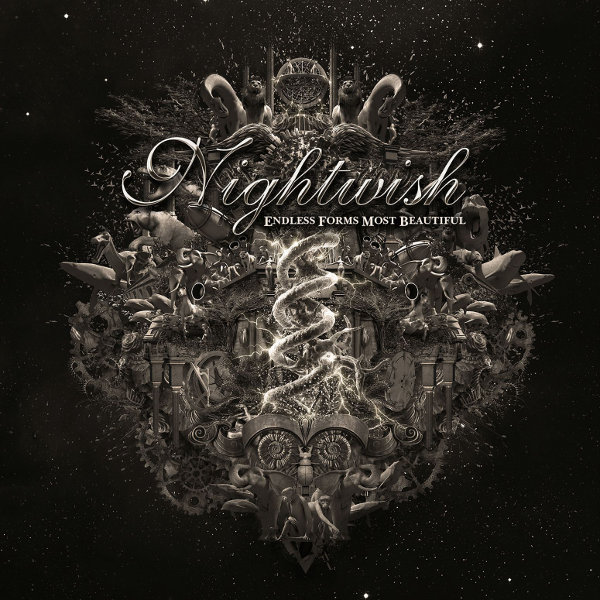 Guillaume: The last song is a 24 minute song! Has the length been adjusted to fit exactly 24 minutes, like 24 hours for a day?
No I don't think so! At least we haven't talked about it that way. But Tuomas said it's pretty much the perfect length for what he intended. And I have to agree, I do like the ambient thing and everything that's on this track. And if you try to say 4,6 billions years of Solar system, planet Earth forming, life emerging and evolving, the closest we can shrink it is 24 minutes!
Guillaume: So do you think it could be played in your setlist?
Yes very much. We've been talking about this, we're gonna try all the album songs in rehearsals in order to see what works or doesn't. So for Greatest show on Earth there is a good possibility that it will be included in a live set. If we don't have a half an hour set then it might make no sense!
Nicolas: What can you tell us about the next tour?
Not really that much yet. It's already been published that we're gonna start with the US tour on the 8th of april with New York. And in Los Angeles, it's going to be the biggest venue we'll do in the US. I went there last summer and it's actually quite an impressive place! We're gonna do that for five weeks and then come back and have a couple weeks off. Then there will be the summer festivals and then South America, the European tour, then Australia and Japan. All those places that we try to cover but the dates and lengths of these things is not something I have seen in concrete yet. I'm glad that promoters do these things because it's all logistic and I'd rather stay out of it! (laughs)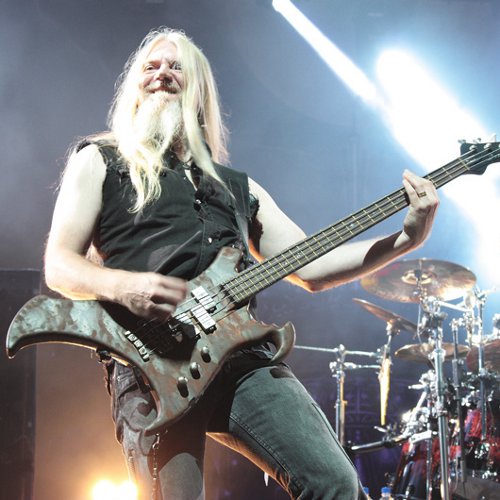 Nicolas: And have you already thought about live elements and screens and things like that?
Yes of course. We've had a few brainstorming where the ideas were abundant. I think there was enough for three whole tours! (laughs) But we gave all that to some professional stage crew and they're working on it. They will know what's best and what can be done for these shows.
Guillaume: We just saw that you would be performing in London at Wembley arena on the 19th of December. Can you tell us if there will be concerts in Europe just before or after that?
These things are in work in the planning. Of course it makes sense that there will be more shows in that area. But to tell you where and when and specific dates is beyond me.
Guillaume: You have to come back to Paris at least!
I suspect it's gonna be happening as well. (laughs) France has been a really good area for the band so it would make no sense to skip this city! It's 99.999999% sure that we will come this year. (laughs)
Guillaume: If you had the opportunity to go 10 years back, what advice would you give to yourself or to the band?
Hmmm what kind of an advice I would give to myself... drink less! (laughs) Which is what I'm doing but I could have started earlier.
Guillaume: How are you with all the things that happened lately?
Yeah I'm good! No regrets, there's a really good energy and good feelings and I managed to lose a few personal demons on the way so at this point of time I'm doing quite good.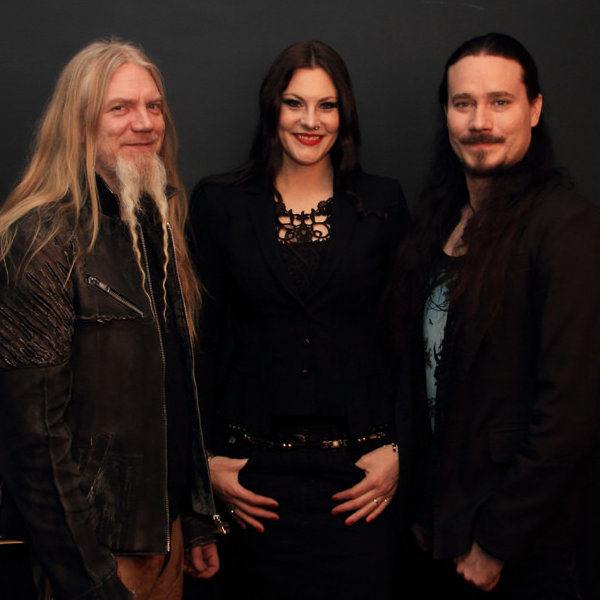 ■