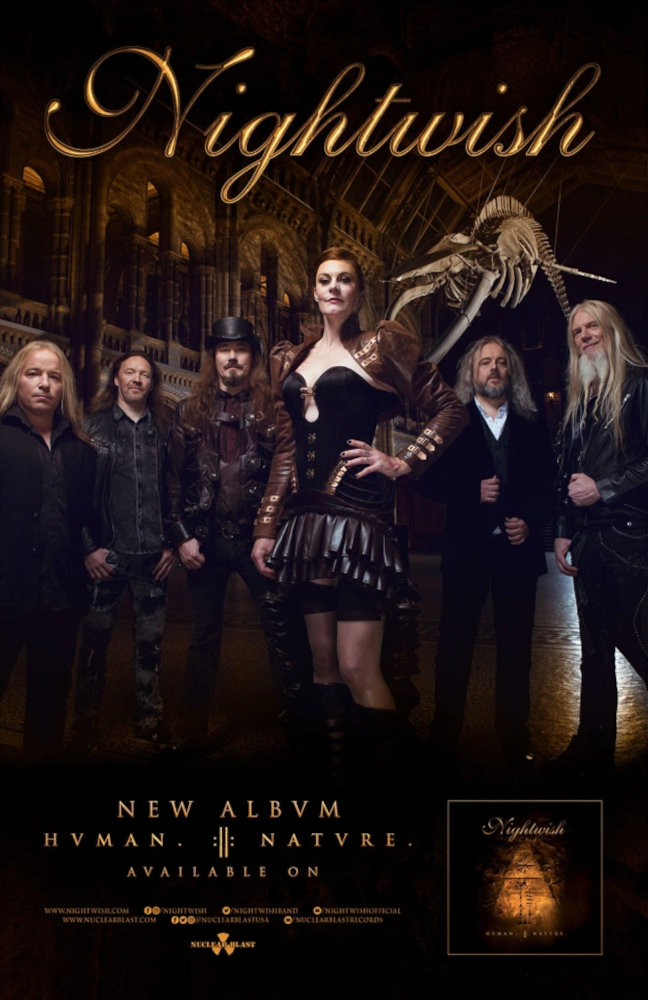 Sabrina: Last time we met was February 2020 and we were talking about how it was crazy that you just had to cancel your concerts in China and were hoping this whole Covid thing would be over soon. A lot has happened since then. So how are you doing?
Tuomas: At first, when the lockdown started, I felt this guilty pleasure of staying at home and not doing anything. But after the first few weeks, it just became really tedious. So then I started to wonder what I could fill my time with. That's when we decided to do the new Auri album. Then me and Kai decided to do a new Darkwoods my Betrothed album. And after that, I wrote all the songs for the new Nightwish album. Those three projects pretty much filled the Covid time for me. So at least, I got something constructive done. But it was really tough for the whole industry and it still is. I don't know how it's all going to recover after all this bizarreness. But here we are after postponing the tour three times. We're finally here and with better attendance than we ever had on these shows. So that's wonderful. I guess people are longing for live music again.
Nicolas: Human Nature was the most band-focused album since Century Child. Do you want to keep going in that direction for the next album or do you plan to go for a big orchestra like you've been doing since Once?
It remains to be seen. We have twelve songs done. The orchestra and the choirs will be there, the same one we used in previous albums,The London Orchestra. All the musicians have been booked. The Studios have been booked for next summer and autumn. But it's really hard to say anything concrete about the musical direction yet. We only have the demos. Personally, I feel like it's a continuation of Human Nature and Endless Form Most Beautiful so it's part of that trilogy in a way. We've been listening to the songs with the whole band in hotel rooms, me singing the lyrics for them to get the idea of the structure of the songs. And everybody sincerely seems to be super excited about the themes and the songs so that was a massive rock off my heart.
Sabrina: From the Nature part of Human Nature, you only play "Ad Astra" on stage, for obvious reasons. Have you thought of a way these titles could be played live in a different context? Maybe as a soundtrack of a nature documentary, since Ad Astra has already been used as a for a video for World Land Trust, or maybe a special outdoor concert?
It is an idea to have an orchestra playing it. It wouldn't need the band because the band basically doesn't do anything except in the very end and in the beginning. But if there was an orchestra who wanted to perform it as it is, I would be all up for it. I would be there in the first row to listen to it. But we don't have any plans for something like that for now.
Guillaume: How did the idea of ending the shows with the song "Ad Astra" come? Was it obvious since the release of the album?
When we started to put together the setlist, I had an idea of using "Ad Astra" as an outro but Troy said "Wait. What if she sings it live and we would be standing next to her in a line?" And when we tried it at the rehearsal, it just felt right, like "Wow, what a way to end!"
Nicolas: Also, you start the show with Music as an intro. Maybe because the verses are too complicated for Floor to sing alone like we read in one of your previous interviews?
I think she could pull it off but it just doesn't feel like an opening song of a setlist. Maybe at some point, we will bring the whole song to the shows. But for now, it just works with it as the intro and then on to Noise. But Floor can sing "Shoemaker" live, which is probably the hardest piece of music to sing ever written (laughs) so it's not that she couldn't sing it. It's just for artistic reasons.
Nicolas: Aren't you tired of playing certain songs on stage even if they're fan favorites? You mentioned "Wishmaster" and "Over The Hills and Far Away" a few years ago.
Honestly I'm not. Even "Nemo" and "I Want My Tears Back", which we have been playing, for millennia it feels, I still get a kick out of them. The moment we feel like we've lost the passion for a song, we'll just drop it. But that moment hasn't happened yet.
Nicolas: Are there songs you'd like to play even if the audience doesn't know them as well? Which ones?
Yes, I'd love to play "Procession". It's one of my favorite songs from the new album. But for some reason, it was just left out. We haven't even rehearsed it. But I'd love to bring that at some point. It's a very underrated song. We all like it in the band.
Guillaume: Some bands like Ayreon, Dream Theater or Metallica have played an entire album, often as a special event or mini tour. Is that something you'd like to do someday? Which album would it be?
I don't personally fancy the idea of playing an album that's just been released wholly on the show. It just doesn't work artistically. But I do get the idea of celebrating an anniversary of Master of Puppets or The Black Album and then playing it in its entirety. It's a different dynamic.
Guillaume: Don't you think it could work with a concept album like Imaginaerum?
Maybe! For the twenty-year anniversary of Imaginaerum, I could see an idea like that. But for a Human Nature tour, playing the album from beginning to end, never!
Guillaume: And what about Once, which is the album you've sold the most copies of?
When is that coming? In two years, right? I haven't thought about it. But we're about to release the new album at that time so the focus should be on that! Maybe the 30th anniversary! (laughs)
Sabrina: You got to play a lot of beautiful and unique venues already and you even got to create your own with the virtual live DVD but what's a place where you dream of playing your music someday? A specific venue, a type of location, somewhere in nature etc…?
Yes, when logistically possible, the more ancient the place the better. Like the one in Nîmes you mentioned. Wonderful. We did something similar in Estonia, close to Tallinn, in this old cathedral. It really boosts the whole live experience for us as well.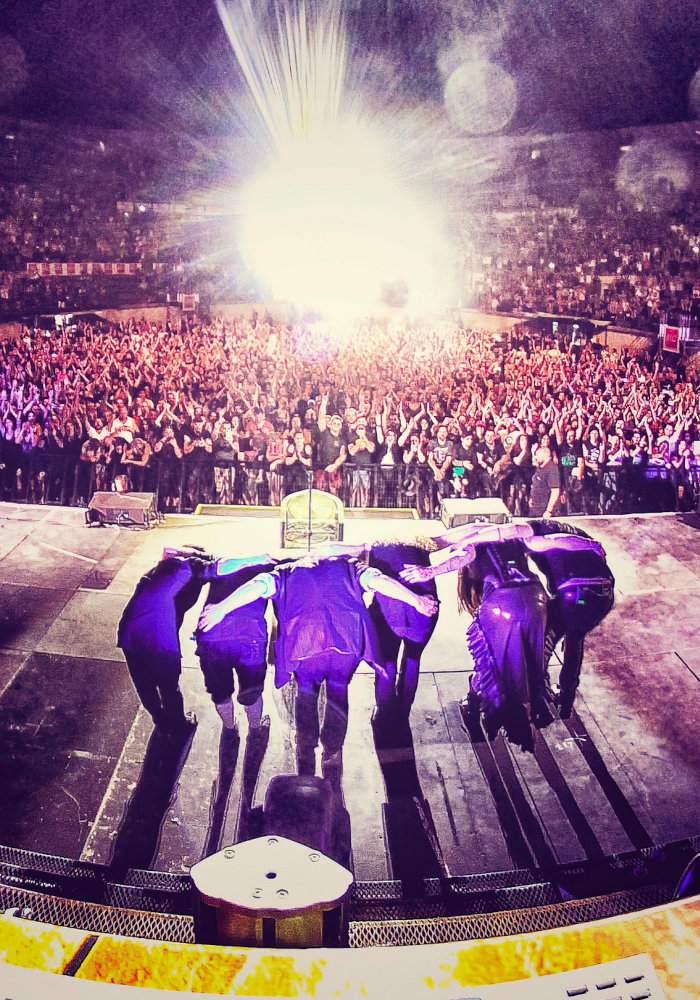 Guillaume: You could do a show in Lapland under the Northern Lights, for instance…
(laughs) Yes, that would be great. But there's always these logistics. We have this massive show in Kitee, my hometown, next summer. And it's a concern where we're going to accommodate all the people! There's 30 hotel rooms and one hotel in the whole town.
Nicolas: Yes, we remember how it was in 2004 for the release show of Once. We were going to sleep outside but we were lucky that some locals offered to have us sleep at their house.
This time it's going to be double the people compared to that. There's also only three restaurants in the whole city. So, lots of hungry zombies walking about after the show! (laughs) But hopefully, the city will organize it so that people have a place to sleep.
Nicolas: And are you planning on doing something special for this show?
There has to be something special. I mean we have to bring the Kittee aspect for that show. But we still don't know what yet, it's still half a year away.
Nicolas: About that, last time we met in Paris, you told us you were thinking of asking Tarja to join you on stage for the last concert of the Decades tour but it didn't or couldn't happen. Is this still something you're considering?
Everything is always possible. I don't say no to anything anymore. But it is not something that we have planned in a concrete way.
Sabrina: Jukka, your new bass player, is also singing in his band Wintersun. Are you planning for him to sing at some point? On stage or in the studio?
We'll see how it goes at the rehearsal next summer. But he didn't really want to do it on this tour. And Floor and Troy are so brilliant that I don't know if there's really space for it. So we'll fiddle with the songs and see if there's a spot for him.
Guillaume: When the virtual live DVD was released, you mentioned in an interview that Nightwish didn't have a record company at the time. Did you leave Nuclear Blast?
We don't have a music label at the moment. So the big boss from management is discussing contracts and I keep out of it.
Nicolas: So you don't want to be involved in that?
No! (laughs) No social media for me, no contracts, no numbers. Just music, it's the only way to keep my sanity. (laughs)
Sabrina: Can you recommend a book or a tv show or a movie you liked recently?
I read a lot these days. I think the book of the year for me is Andy Weir's book Project Hail Mary. It's the same guy who wrote The Martian. I can't remember a time when I've cried so much reading a book. It's wonderful. I recommend everybody read that! It's similar to The Martian. It's set in outer space. It's about an astronaut and then something awesome happens. And in the last twenty pages of that book, if you don't get misty-eyed, there's something wrong with you! (laughs). And at the moment, I'm reading this fantasy series by Brandon Sanderson, Mistborn. And it's absolutely brilliant as well.
Nicolas: And are you watching some tv shows maybe?
No TV, more books these days.
Guillaume: No video games?
Still only Skyrim and Last of Us. I've tried a couple others but it didn't do anything for me. I did play a little bit of Skyrim before we left on tour. Still the best game in the world. We do more board games than video games at home.
Sabrina: Can you recommend some?
The last one we discovered is Eldorado which is fantastic. But we always go back to the classics like Carcassonne or Dominion. We also play a bit of chess.
Nicolas: Have you heard about these artificial intelligence software ((with Dall-E for example)) that can put together images based on a word or a sentence?
Yes! Jukka (Koskinen, their new bassist) just showed it to me a few days ago. It's incredible.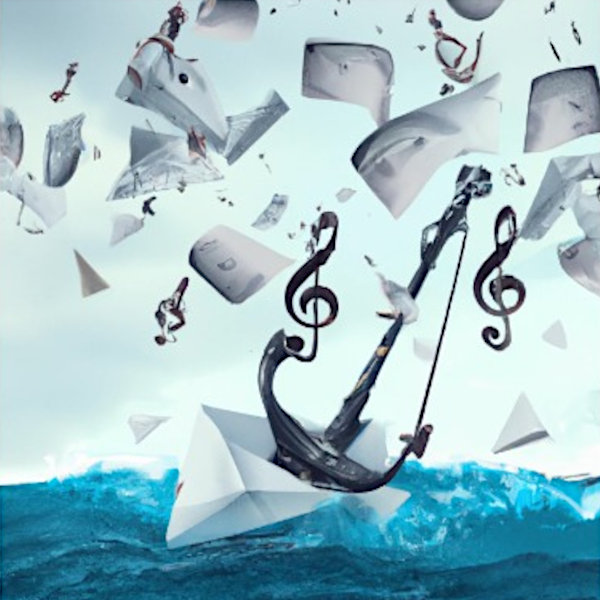 Nicolas: I tried doing a few of them myself. I described the art cover of Dark Passion Play that way "A realistic photo of an anchor above the sea with music sheets flying around". Here's the result.
That's not bad at all.
Nicolas: I tried for Wishmaster but the result isn't quite as good. "A picture of a ten year old boy, on his knees, at the edge of a cliff, raising his arms to the sky, at sunset, and with swans flying around".
(laughs) This is funny indeed!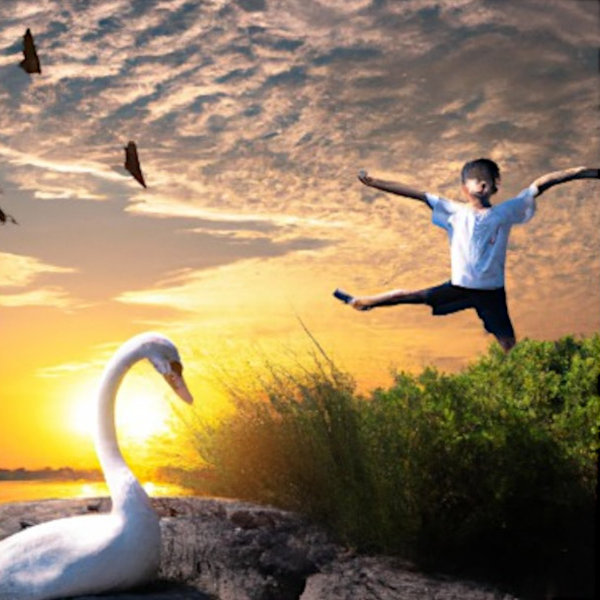 But yeah, it's a wonderful possibility and a bit scary at the same time. The internet and social media is already scary as it is. It's very easy to spread lies and false pictures and start awful rumors. And when you get technology like that, who knows what can happen? So it's a little bit scary but I still think it has much more potential for good than for bad.
Guillaume: Are you also afraid that these artificial intelligence software will start making music too? Like if they'd try to do Nightwish songs.
I've heard those songs by AI. They're all over the internet. I haven't heard anything interesting so far (laughs). But who knows in ten or twenty years.
Nicolas: About Auri, are you still planning to play these albums live?
We already had plans for a tour in 2023 but that was before the pandemic. But now, all the schedules have been redone so it will not happen as planned but it will happen at some point for sure. The idea was to do Finland, UK and Germany. Something like that.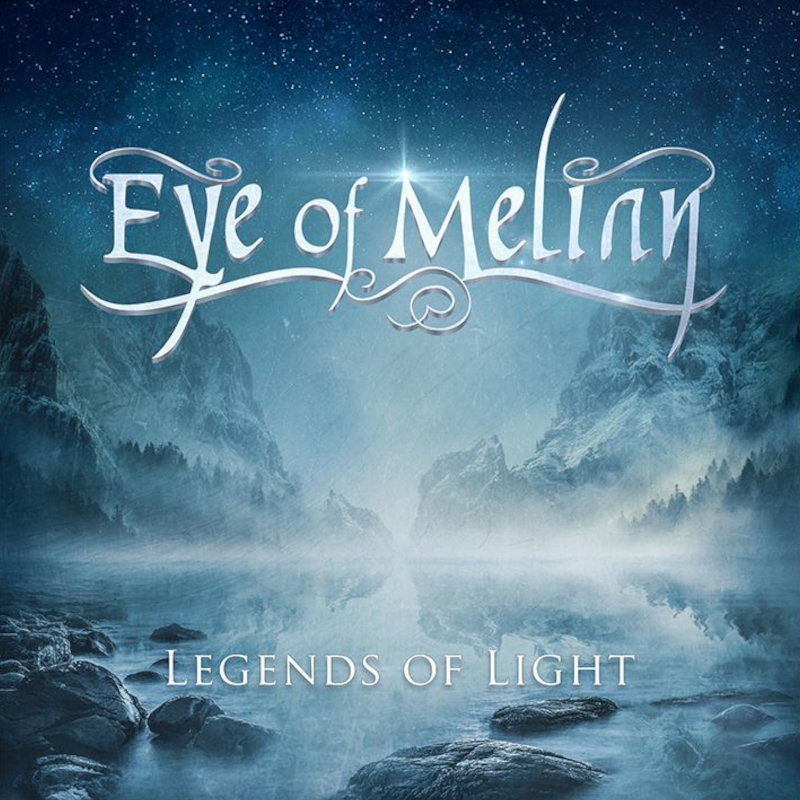 Sabrina: I noticed your t-shirt from Eye of Melian (Delain's Martijn Westerholt solo project). We know you're friends with Martijn, and Johanna and Troy participated in it. Did they ask for your help or advice since it's a project that has a lot of similarities with Auri?
Absolutely not, it's all them. But it's still my favorite album of the year. I listen to it all the time. It's absolutely brilliant. I just met Martijn in Amsterdam. He was there for both concerts.
Nicolas: About that, it was nice to see Phantom of the Opera played again.
Yes. It was Floor's idea since the song has become so big in The Netherlands after the TV program she did. She suggested we did it with Henk and he agreed to come so it was a lovely little addition.
Guillaume: The concerts were recorded. Are you planning to release a DVD of it maybe?
No DVD or blu-ray this time. But we're going to release a song here, a song there at some point. The idea for it came just two weeks before the show. We thought that since we have something so special, two sold out shows in Amsterdam with Phantom of the Opera, maybe we should record it with proper equipment. So it was done in a bit of a hurry.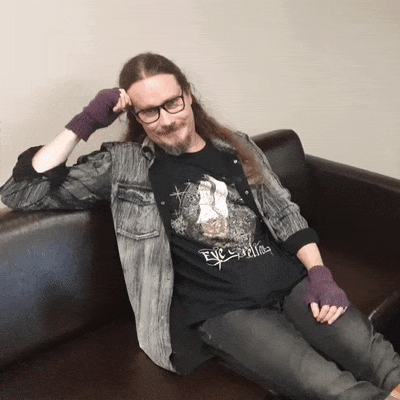 ■